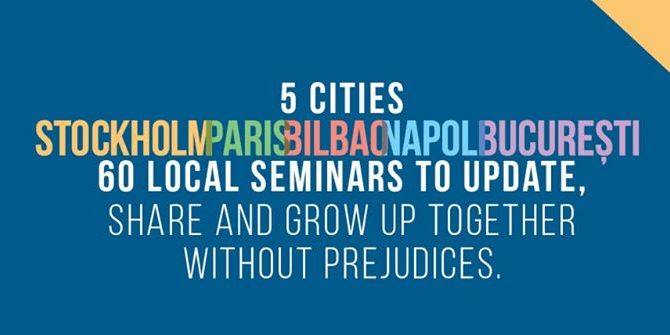 Multicultural Business
The D.I.A.L.O.G.U.E. (Determined Immigrants and Locals Organize a Global Unique Entrepreneurship) project was funded by the European Fund for the Integration of Non-EU Immigrants (EIF) and envisaged the creation of dialogue, aggregation and incubation paths for social enterprise ideas for young people local and foreign.
The initiative started from Naples and involved the European cities of Stockholm, Bucharest, Bilbao, Paris, all united by the goal of creating mixed, migrant and local businesses, promoting multicultural business. multicultural business.
D.I.A.L.O.G.U.E. has experimented with a new methodological approach to support youth creativity and entrepreneurship among young European citizens, "local" or migrants, based on a structured dialogue, aggregation, co-creation and incubation of social enterprise ideas that has involved the final beneficiaries. This methodology draws strength from a multicultural approach that wants to enhance Europe's cultural, religious and linguistic diversity as a competitive advantage and added value to enter and remain in the European Union's world of work.
Following a mapping of services to migrants and entrepreneurship in the 5 European cities involved, the D.I.A.L.O.G.U.E project saw the involvement of 2500 people, the creation of 60 free local seminars for intercultural education and social entrepreneurship. At the end of the process - co-supported by an online exchange platform - at least 10 multicultural social enterprises (2 for each country) were created and supported.
Financing
European Union - European Fund for the Integration of Non-EU Immigrants (EIF)
Partners:
Consortium Co.re. (Italy)

Denokinn (Spain)

Single Parents NGO in Sweden (Sweden)

Le Comptoir de l'innivation (France)

Serviciul Apel (Romania)