What it is
Sagapò è un ETS nella forma di Associazione di Promozione Sociale, che incoraggia la sensibilizzazione individuale e collettiva verso i valori del dialogo interculturale quale strumento di progresso e di miglioramento della qualità della vita.
Promuove e sostiene i valori dell'amicizia e dell'inclusione. E' attiva nella formazione, nell' orientamento all'inserimento lavorativo e nella creazione d'impresa per giovani italiani e immigrati, quali strumenti tra i più efficaci per superare gli ostacoli che impediscono l'integrazione e la convivenza civile e pacifica tra i popoli.

Real Connection project aims to contribute to fight against bullism and cyberbullism's phenomena through an innovative approach that involves the creation of educational and partecipatory operations destined to local community of Naples and Portici.
The project is funded by Campania region with state resources from Ministero del Lavoro e delle Politiche sociali, ID n. 94 Real Connection.
The project that operates in some of the municipality of the Vesuvius area, aims to activate, enforce and integrate long-lasting actions against exploitation and illegal labour of migrants workers, employed in craft, manifacture, textile sectpr, construction industry, agriculture and services. It is part of P.I.U.Su.Pr.Eme (Percorsi Individualizzati di Uscita dallo Sfruttamento), co-funded by Ministero del Lavoro e delle Politiche Sociali, Direzione Generale dell'Immigrazione e delle Politiche di Integrazione dell'Unione Europea, PON Inclusione Fondo Sociale 2014-2020
History
Sagapò has been created in 1996 in Portici (NA) by a group of friends that shared the ambition to design and create discussions events about inclusion, racism and migration topics.
Dal 2006 si è attivata nelle politiche giovanili e di inclusione sociale e nella gestione di eventi di formazione ed orientamento all'inserimento lavorativo e alla creazione d'impresa per giovani italiani e immigrati. 
Negli anni si è impegnata nella mobilità internazionale e nella costruzione di legami con i paesi d'origine dei giovani migranti, collaborando con enti e associazioni del territorio di Napoli e provincia e con i rappresentanti delle comunità straniere locali.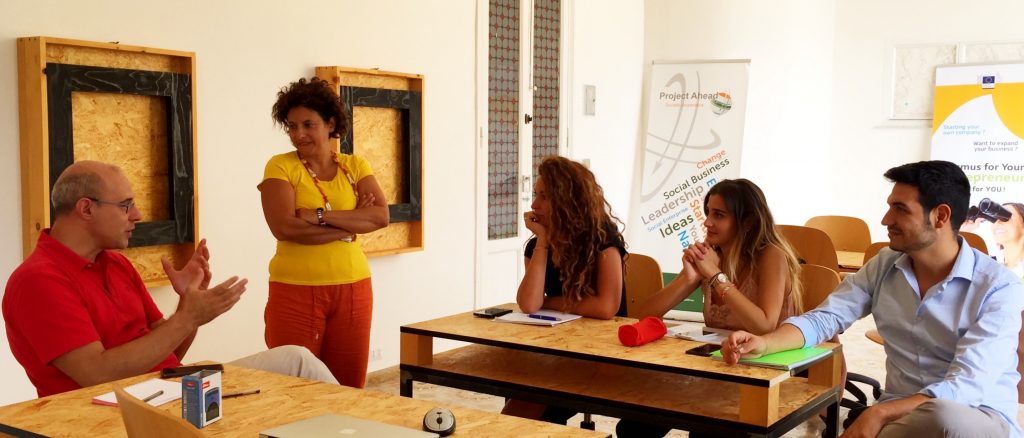 Projects
Nel 2010 Sagapò ha svolto attività di supporto all'associazione Don Puglisi di Portici per la realizzazione di percorsi di educazione alla legalità per i giovani del territorio ed immigrati  (Progetto Percorsi di vita, finanziato dal CSV di Napoli).
Nel 2012 ha partecipato alla rete territoriale del progetto Liberi Libri project,funded by the Foundation with the South, for the enhancement and usability of libraries through their transformation into multicultural aggregation centers with the involvement of young people, including migrants.
Dal 2006 al 2013 ha collaborato con il Centro Servizi Giovani del Comune di Portici per l'organizzazione di aperitivi formativi sulle opportunità occupazionali nel campo delle professioni creative indirizzati a giovani ed artisti dell'area vesuviana
Nel 2017-2019 è stata capofila di partenariati nazionali per la realizzazione di due progetti finanziati dalla Presidenza del Consiglio dei Ministri – Dipartimento della Gioventù:
- Dialogue Place, coworking and incubator for multi-ethnic social enterprises in Naples;
- Fork: People to Change, an action for the revitalization of the territory through the management of a common good addressed to activities aimed at stimulating traditional and artisanal entrepreneurship and intercultural dialogue.
"Cultural differences are the building blocks of humanity's progress"
Support Sagapò's initiatives:
Donate your 5 × 1000 Fiscal Code 94151740639