We consider the potential of young people and multiculturalism as elements of creativity and innovation
We encourage the generation and sharing of ideas; we experience tools and methodologies for team work and co-design; we improve skills aimed at sharing all aspirations for change and fulfilling entrepreneurial dreams.
WHAT WE OFFER
Design and management of youth centers with multicultural environment: co-working, co-living, spaces for social networks.
Creation and management of structure and services aimed at local integration
European networks of social incubators
Hackathon and events for social business and social innovation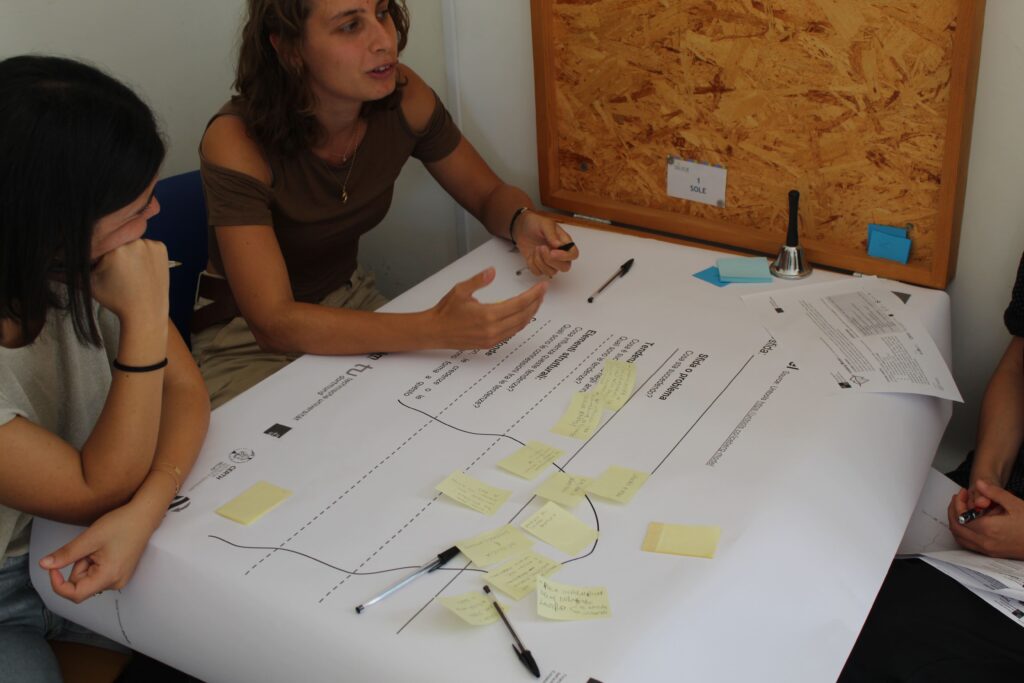 Our initiatives of generation and contamination of ideas
Social Change Wave
It is an annual contest for early stage ideas, addressed to aspiring social innovators who have identified a social challenge and are looking for a team to face it.
Woman Entrepreneur of the Year Award
The Woman Entrepreneur of the Year Award Semifinal organized by Impact2 supports women who emancipate and face social and environmental problems thanks to their own business.
Sharing Corner
Free webinar to share our competences, experiences and tools to design and implement initiatives aimed at activating creative processes for responsible change
Sagapò
Actions to promote intercultural dialogue, integration and peace between peoples, as an instrument of progress and improvement of the quality of life, thanks to the collaboration with the Volunteer Association Sagapò.