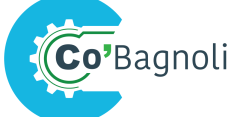 Territorial animation program for the emergence of new development ideas from the civil society of the Bagnoli district
Co'Bagnoli is a public consultation process managed by a group of multidisciplinary experts on behalf of Invitalia, and aimed at the inhabitants of the former Italsider district of Naples.
The process involved the creation of thematic laboratory sessions for the identification of concrete proposals for the area.
Our role was to coordinate consultation and comparison events. The experts who attended carried out an in-depth study of the neighborhood: after drawing a map of the most significant social realities in the area, they carried out interviews collecting aspirations, suggestions and project proposals.
The comparison events were divided into a plenary session for presentation and debate, followed by three thematic tables for sharing and elaborating ideas with focus on 4 themes: culture, tourism, welfare and the environment.
At the first of the thematic tables, participation was free and open to the public: citizens proposed and discussed various project ideas, then inserted on the online platform on the #RilancioBagnoli, website, open to the analysis of anyone wishing to take part in the sharing process.
In the following tables the projects debated online in the previous months were re-presented and discussed in the presence of Invitalia technicians, who listened to the proposals from the representatives of the various social groups present at the tables and understood their needs.