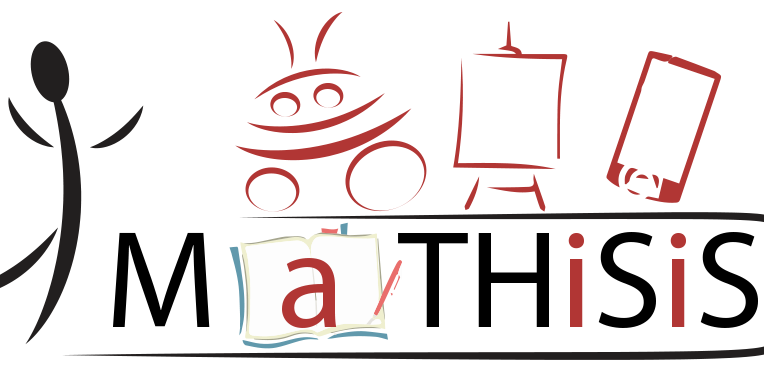 Experimentation of innovative uses of ICT in the educational process and for social purposes
The MaTHiSiS: Managing Affective-learning THrough Intelligent atoms and Smart Interactions project was funded by the European Union Horizon2020 (EU Commission DG Research) to demonstrate the usefulness of computer devices in learning through technologies suitable for interactions.
The experimental system developed by MaTHiSiS has proposed to the participating schools – in Spain, France, Greece, UK, Holland, Belgium, Lithuania, Germany and Italy – the application of some tests that adapt to different learning needs and monitoring of the knowledge acquired.
The project responds to the need for the use of ICT to enter learning environments in a more interactive way and to implement the educational process even outside a dedicated learning place (classroom, business, etc.), in particular for children with intellectual disability.
MaTHiSiS has created an educational system based on human interaction with robots / machines / computers in continuous adaptation based on personalized learning objectives, which will allow new acquisition methods to emerge through an integrated digital platform aimed at providing the skills for: adaptive learning , automatic feedback, automatic assessment of pupils' progress and behavior, affective learning game-based learning
Project Ahead experts involved in the project on behalf of the Coop. La Cometa del Sud had the role of coordination for the activities carried out at the Salerno schools of administrative support and development of relations with the international partnership.
Financing:
EU Commission DG Research- Horizon 2020
Partners:
Atos (Spain)

Diginext (France)

CERTH (Greece)

National Center for Scientific Research "Demokritos" (Greece)

Nottingham Trent University (UK)

RIX University of East London (UK)

Maastricht University (Netherlands)

The University of Nottingham (UK)

Vrije Universiteit Brussel (Belgium)

Fondazione Mondo Digitale (Italy)

Imotec (Lithuania)

Nurogames (Germany)

Junta de Castilla Y Leòn (Spain)

EOPPEP (Greece)

Polo Europeo della Conoscenza (Italy)

Aerospace Valley (France)

OTE Academy (Greece)

Coop. La Cometa del Sud Onlus (Italy)