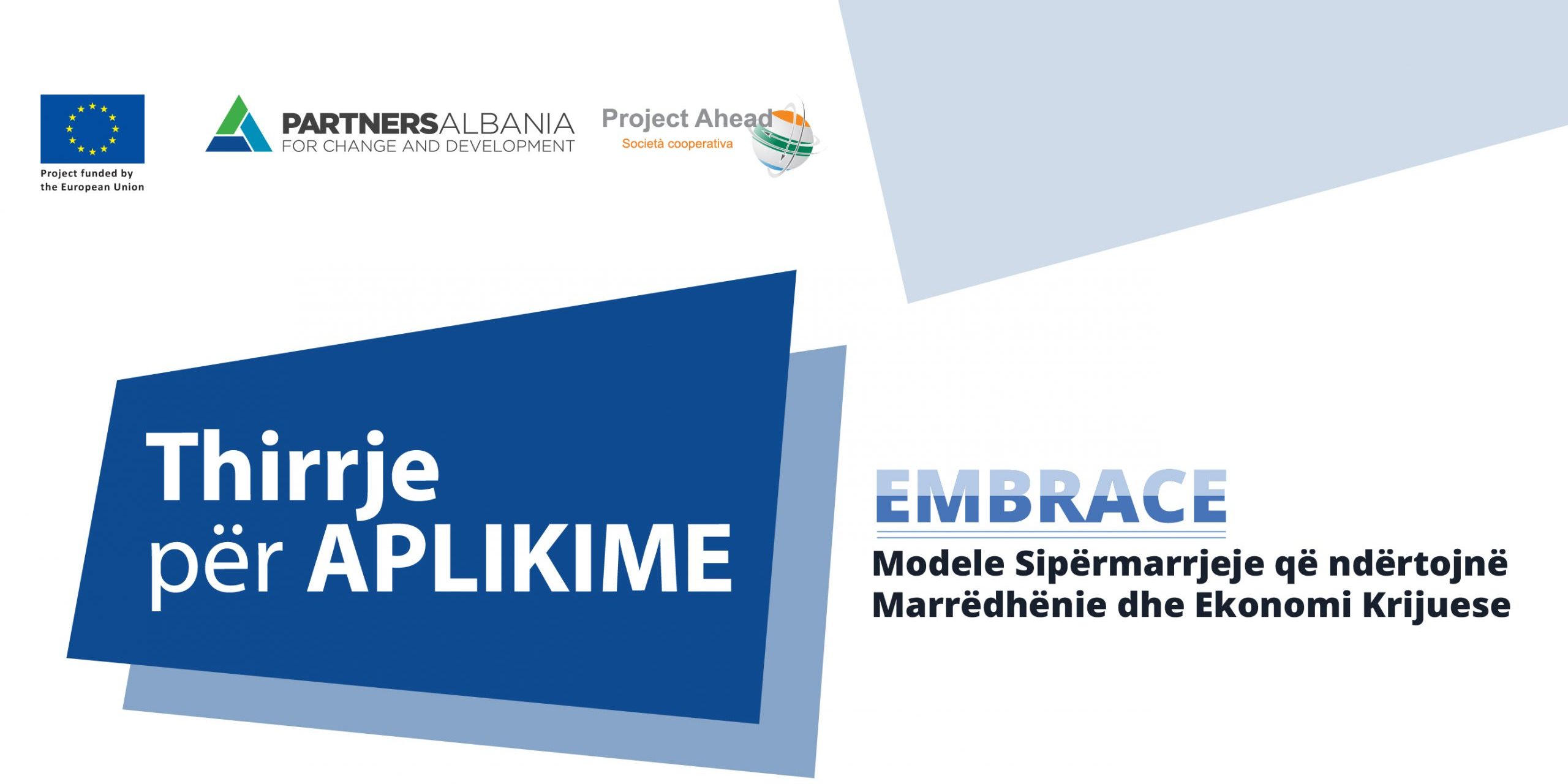 Education and consoulting to the organisations' trasformation of albanian citizenship
The E.M.B.R.A.C.E. (Entrepreneurship Models Building Relations And Creative Economy) is funded by the IPA ALBANIA – EU Delegation in Albania Program and aims to develop the social economy in Albania by promoting inclusive good practices.
The objective of the initiative is to create successful models of sustainable social enterprises that respond to the social and environmental challenges of the country, as well as to promote the improvement of the legal and cultural context in the field of sources of financing for the social enterprise
Project Ahead, with its experience in the field of innovative social enterprise creation, will work on the formation of entrepreneurial subjects that contribute to increasing employment and the development of local communities, providing them with skills in social business, market analysis, business plan, as well as networking and international exchanges.
Financing:
European Union – EU Delegation in Albania
Partners:
Partner Albania for Change and Development