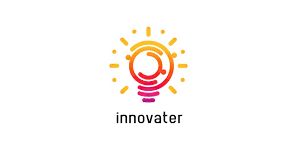 Community networks for INNOVATION and social inclusion in TERNI
The INNOVATER project is funded by the Umbria Region (EXPERIMENTAL PROJECTS of the third sector - Innovative actions of territorial welfare - POR FSE 2014-2020 Umbria Region) with the aim of promoting and supporting the development of new forms of territorial and community welfare for people at risk of marginalization and social exclusion.
The initiative proposes an integrated supply chain of multidimensional services in response to emerged needs that move along four main guidelines: strengthening of listening places, support, co-planning and social aggregation; experimentation with new forms of solidarity living; experimentation with forms of socio-occupational inclusion oriented towards local development; strengthening the social business of the social enterprise in support of activities of economic and unforeseen importance.
The Project Ahead experts, on behalf of the social enterprise San Valentino, have the role of consultants for strengthening the strategic, operational and organizational skills of the company, to support the business model of the activities with economic relevance envisaged in the project with the aim of social inclusion, ensuring scalability and replicability. At the end of the project, the San Valentino social enterprise will act as an incubator for start-ups.
Financing
POR FSE 2014-2020 Umbria Region