Il primo passo per imparare una nuova lingua è praticarla: partecipa al tandem linguistico Meet The Language, l'evento che facilita la ricerca di partner linguistici!
Stai studiando una nuova lingua ma vuoi acquisire più dimestichezza nella conversazione?
Partecipa al tandem linguistico Meet The Language ed attiva una conversazione con un madrelingua o una persona esperta della lingua che vuoi imparare. Durante il tandem anche tu potrai aiutare il tuo partner ad  apprendere la tua lingua madre o un'altra lingua di cui hai acquisito un livello avanzato. 
A Meet The Language avrai la possibilità di comprendere meglio sfumature e modi di dire della lingua che vuoi imparare vivendo un'occasione unica di scambio e confronto con chi ha le tue stesse esigenze, conoscendo nuove persone e condividendo momenti di gioco. Durante l'incontro un buon aperitivo napoletano faciliterà la socializzazione. 
Ti aspettiamo martedì 15 novembre alle ore 17:00 at Dialogue Place coworking spaces in Via Sapienza 18, Napoli.
L'ingresso è totalmente gratuito con prenotazione online qui!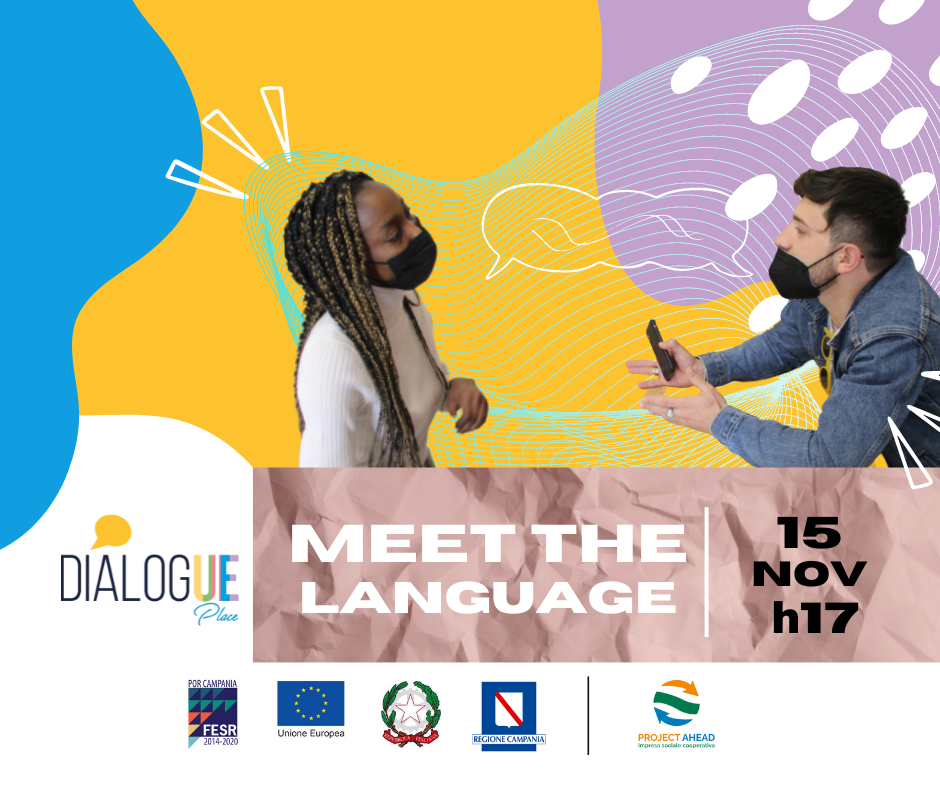 Meet the Language.Tandem linguistico è organizzato da Project Ahead nell'ambito del progetto Dialogueinn cofinanziato da POR FESR 2014/2020 della Regione Campania con il concorso di risorse comunitarie del FESR, dello Stato italiano e della Regione Campania.